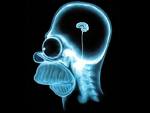 to help you understand feeling abandoned:
your dictionary definition of:
a⋅ban⋅doned: it's an adjective
forsaken or deserted: an abandoned building; an abandoned kitten.
unrestrained or uncontrolled; uninhibited: She danced with abandoned enthusiasm
utterly lacking in moral restraints; shameless; wicked: an abandoned and dissolute ruler.

It just plain sucks, doesn't it? When your parents are fighting all of the time all you can think of is -
"Why don't they just get a divorce?"
then they tell you that they're getting a divorce and all you can think about is why you want them to stay together.
My parents got divorced when I was 18 years old. They got divorced because of domestic violence. They didn't fight in front of me or my sister and brother; but they were very unhappy together. They never had much of a relationship. Then my father beat up my mother one weekend when only my brother was home. He heard the whole thing.
That had to suck, too. I am glad I wasn't there because I would have flipped out. I don't know what I would have done but it just wouldn't have been good. Maybe I could have tried to protect her or maybe it would have made things worse. It was just bound to happen because the tension between them was horrible.


We never thought that there were bad problems between them because they never had fights or arguments. It was shocking when my dad beat up my mom. It was so bad she didn't even look like herself.
That was over thirty years ago. Now if there is domestic violence like that in a family - someone is going to jail. My mother would have never called the cops, but I would have. Maybe my brother would have too, if he knew that it was something that could have been done to protect our mom.
It seemed like my father abandoned us all when they got divorced. He got remarried right away and the woman had her own kids. He started spending all of his free time with that family and he never had time for me, my brother or sister. If we wanted to go over to his house and spend time with that whole family he would do that, but that was it. No alone time with dad.
I moved out when I was 18 because I got married. I felt abandoned by my dad because he told me I couldn't go to college and that all girls were good for was to get married and have kids. He laughed at my goals and told me that I would never be successful at anything besides being a mother and wife.